IAEP 2021 Spring Meeting
Virtual Meeting – Wednesday, March 3, 2021
8:30am – 4:30pm
6 hours of Continuing Education
Speaker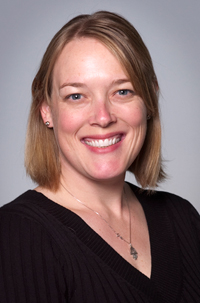 Sandra Taylor, DVM, DACVIM, PhD
Associate Professor, Large Animal Internal Medicine
Purdue University
Diplomate: American College of Veterinary Internal Medicine (Large Animal Internal Medicine), 2006
In 2001, Dr. Taylor earned her DVM degree at Washington State University (WSU), then completed an internship at an equine hospital in Tacoma, Wash. After completing an equine internal medicine residency at the University of California, Davis, she received her board certification in 2006 and returned to WSU where she earned a PhD in immunology in 2010.
In December 2010, Dr. Taylor started her career at Purdue. Dr. Taylor's love for animals, particularly horses, led her to pursue a career in veterinary medicine. While investigating an equine model of HIV during graduate school, she developed a passion for research, and is especially interested in research that can be applied to both animals and humans.
Dr. Taylor has studied the anti-inflammatory effects of ketorolac tromethamine (KT) in the horse, and is investigating the analgesic properties of KT, phenylbutazone (Bute), and flunixin meglumine (Banamine®) in the horse. Dr. Taylor is conducting research aimed at improving treatments for sepsis in horses and is also investigating the safety and efficacy of using stem cells to treat sepsis.
Topics Internal Medicine and Infectious Disease Update
| | |
| --- | --- |
| 8:30 – 9:15am | Theiler's disease: What's new? |
| 9:15 – 10:00am | Piroplasmosis: Is it still a foreign animal disease in the U.S.? |
| 10:00 – 10:30am | Break |
| 10:30 – 11:15am | Infectious Enterocolitis |
| 11:15 – 12:00am | Equine Gastric Ulcer Syndrome |
| Noon – 1:00pm | IAEP Business Meeting |
| 1:00 – 2:00pm | Equine protozoal myeloencephalitis (EPM): An Update |
| 2:00 – 2:30pm | Management of Botulism in an Adult Horse |
| 2:30 – 3:00pm | Break |
| 3:00 – 4:00pm | Fever of Unknown Origin: Emerging Pathogen in the Midwest? |
| 4:00 – 4:30pm | Tick Paralysis in two American Miniature horses |