IAEP 2020 Fall Meeting
Virtual Meeting - Wednesday, November 4, 2020
8am - 5pm
6 hours of Continuing Education
Reservations Due by Wednesday October 28, 2020
Registration is now closed.
Speaker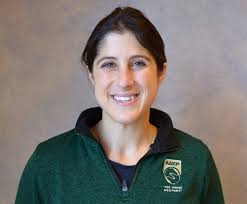 Nicole Scherrer, DACVM, DACVO
Assistant Professor of Ophthalmology, New Bolton Center
Dr. Nikki Scherrer, DVM, DACVO currently serves as Assistant Professor of Ophthalmology at University of Pennsylvania's New Bolton Center in Kennett Square, Pennsylvania. Dr. Scherrer received a bachelor's degree in biochemistry and graduated summa cum laude at DePauw University in Greencastle, IN. She attended Purdue University, in West Lafayette, Indiana, where she earned a doctorate degree from the Purdue University School of Veterinary Medicine. After graduation, she interned at Rood and Riddle Equine Hospital, followed by a second rotating internship at University of Pennsylvania's New Bolton Center. This experience opened the door into an ophthalmology residency at New Bolton Center. She became a diplomat of the American College of Veterinary Ophthalmologists in 2019.
Topics in Ophthalmology
The ophthalmic examination
Adnexal disease
Corneal disease (nonulcerative and ulcerative)
Uveitis and associated complications
Case Discussions
---
Indiana VetPD - November 2020
Evidence-based Podiatry for Equine Practitioners
Janssen Veterinary Clinic on Friday 6th Nov 2020 - Saturday 7th Nov 2020
Download the PDF Description