Meetings are held twice yearly on the first Wednesday of March and November.
IAEP 2023 Fall Meeting
Wednesday, November 1, 2023

8:30am – 4:50pm
6 hours of Continuing Education



Location: Boone County Fairgrounds, Witham Pavilion
Reservations Due by October 18, 2023
Speakers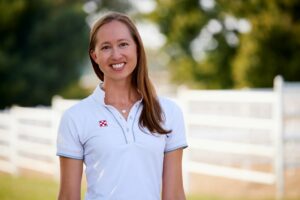 Anna Pesta Dunaway, Ph.D.
Nutritionist, Equine Technical Solutions Team
Purina Animal Nutrition
Dr. Dunaway is a Nutritionist on the Equine Technical Solutions Team at Purina Animal Nutrition. She is responsible for helping to bring innovative solutions from the research team out to the field. She spends most of her time providing technical consultations and support to the sales team on the East Coast, as well as speaking on equine nutrition at horse owner meetings and professional conferences. Anna earned her BS in Animal Science from Kansas State University and received both her MS and PhD in Animal Nutrition from the University of Nebraska. Her graduate research focused on the use of high fat diets and manipulating the microbial community in the gut. Anna resides in Aiken, SC and is a lifelong equestrian with a special interest in the nutrition and development of the future sport horse.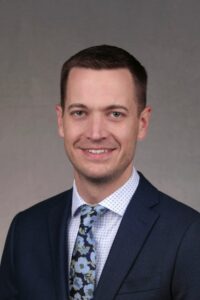 Greg Schmid, DVM
Equine Professional Services Veterinarian
Dechra Veterinary Products
Dr. Greg Schmid is an Equine Professional Services Veterinarian for Dechra Veterinary Products, LLC. He is a lifelong equestrian with a background primarily in English sport horse disciplines. He is a graduate of the Otterbein University Equine Science program and received his Doctor of Veterinary Medicine from The Ohio State University. Greg then completed an internship at B.W. Furlong & Associates in New Jersey and went on to work with Dr. John R. Steele and Associates, primarily treating Hunters and Jumpers throughout the East Coast. Afterward, he joined Columbia Equine Hospital near Portland, Oregon where he worked on a wide variety of horses before joining Dechra. Greg is an active member of the AAEP and currently serves on the Student Subcommittee for the Commission on Equine Veterinary Sustainability.
Schedule
 8:00am –  8:20am  Registration / Opportunity to visit with Vendors
8:30am –  9:20am  Lecture 1
Feeding for total tract digestive health (to cover from dental to gastric to hindgut concerns) 
 9:30am – 10:20am Lecture 2
The role of nutrition in developing equine athletes (to cover growing horse issues and ways to optimize nutrition for high performance horses)
10:30am – 11:10am Break for Visiting with Vendors
 11:10am – noon  Lecture 3
Management of nutritionally related medical conditions (to cover EMS, PPID, weight loss & gain, a bit on renal and liver issues, etc.. excluding myopathies)
noon – 1:25pm Lunch (Provided, from Shoup's Country Foods) / Vendors / Business Meeting
1:30pm – 2:20pm Lecture 4
Where do feed and forage quality conversations fit in my practice? (to cover hay testing, how to interpret it, the role of a nutritional consult with clients/where to get help, and some aspects of feed quality/safety/manufacturing)
2:30am – 3:00am Break for Visiting with Vendors
3:00pm – 3:50pm Lecture 5
An update on the Use of Bisphosphonates in Horses
4:00pm – 4:50pm Lecture 6
Equine Osteoarthritis & Chondroprotective Therapies