IAEP Fall Meeting
Wednesday, November 6th, 2019
8am – 5pm
6 hours of Continuing Education

Reservations Due by Wednesday October 30th, 2019
Print Registration Form to mail
Register Online
Speaker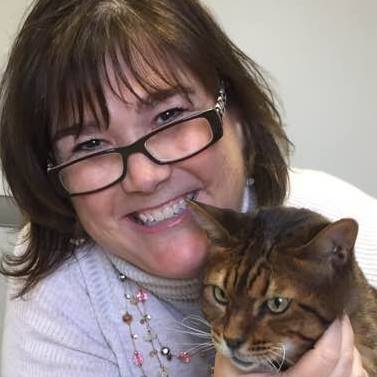 Lori Thompson, DVM, DACVD
Veterinary Dermatologist
Owner, Animal Allergy & Dermatology Center of Indiana, LLC
Dr. Lori Thompson received her BS in Industrial Psychology in 1992 from IUPUI. Before entering veterinary school, she worked as a Human Resources Generalist for a large insurance company and as an Associate Executive Director for an international association management firm.
After receiving her Doctorate of Veterinary Medicine (DVM) degree from Purdue College of Veterinary Medicine in 2000, Dr. Thompson worked in general practice for one year before her love of veterinary dermatology led her to complete a 3 year residency in veterinary dermatology with Animal Allergy & Skin Disease Center in Indianapolis. Dr. Thompson continued practicing as a board-certified veterinary dermatologist at a local specialty hospital until joining Elanco Animal Health in 2007. She served as a Veterinary Technical Consultant and helped launch the Companion Animal Health Division. Dr. Thompson opened Animal Dermatology Clinic in Indianapolis in October of 2009, where she served as the Managing Partner until September of 2016. In October of 2016, Dr. Thompson decided to open her own practice in order to better serve her clients and patients and Animal Allergy & Dermatology Center of Indiana, LLC. was formed!
Dr. Thompson is very active in organized veterinary medicine. She is a Past President of the Indiana Veterinary Medical Association and currently serves on the Audit/Budget Committee and the Legislative Committee. Dr. Thompson is an active member of the American College of Veterinary Medicine and the American Academy of Veterinary Dermatology. She serves as a consultant for both Veterinary Information Network (since 2003) and Antech Diagnostics (since 2010). Dr. Thompson serves as the Chairperson for the AVMA taskforce on veterinary compounding legislation. She lectures locally and nationally to help educate other veterinarians and pet owners about veterinary dermatology.
Dr. Thompson was nominated for The Best Veterinarian of the Year Award as part of the "Thank Your Vet for a Healthy Pet" contest sponsored by Morris Animal Foundation in 2007. She is a past recipient of the American College of Veterinary Dermatology Resident's Research Award and the Bastien Award for Exceptional Canine Care from Purdue College of Veterinary Medicine. Dr. Thompson was the recipient of the 2014 CIVMA Veterinarian of the Year Award. She is the proud recipient of the 2017 IVMA Lifetime Achievement Award.
Lori has been married for 30 years to husband Jim, a senior systems engineer for Trace 3. They share their home in the country with 3 dogs, 3 cats, 2 minis, and 2 horses. In her "free" time, Lori loves to quilt!
Schedule
Educational Presentation: Various Topics in Allergy & Dermatology

8:00 – 8:30 Registration & Visitation with Vendors
8:30am – noon Morning Topics
Will include a break for Visiting with Vendors
12:00 – 1:30 Lunch / Business Meeting
1:30pm – 5pm Afternoon Topics
Will include a break for Visiting with Vendors