Meetings are held twice yearly on the first Wednesday of March and November.
IAEP 2023 Spring Meeting
Wednesday, March 1, 2023
8:30am – 4:30pm
6 hours of Continuing Education
Location: Boone County Fairgrounds, Witham Pavilion
Speaker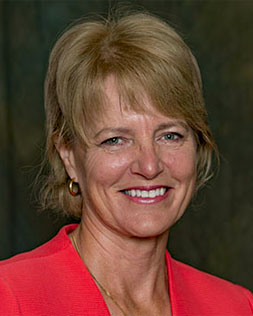 Stephanie Valberg, DVM, PhD, DACVIM
Partner, Inside Information Radiology
Veterinary Diagnostic Imaging Company
Stephanie Valberg was named the Mary Anne McPhail Dressage Chair in Equine Sports Medicine in November of 2015 and retired in December of 2022. Valberg is an international leader in understanding and managing equine neuromuscular disorders. The overarching goal of her research and clinical work is to define the basis for neuromuscular disorders in horses; develop accurate, minimally invasive diagnostic tests; and produce optimal methods for preventing or managing performance-limiting diseases.
Valberg's work in equine muscle disease has transformed equine clinical practice. Her research has led to the discovery of previously unknown muscle disorders, identification of their genetic basis, and development of nutritional strategies to minimize muscle pain. She was part of a team that developed the first feed used to treat tying up, and was a member of the team that sequenced the equine genome.
Valberg came to MSU from the University of Minnesota College of Veterinary Medicine. She established the Neuromuscular Diagnostic Laboratory, now at MSU, and directed the University of Minnesota Equine Center from 2003 to 2013. She received her DVM from the University of Guelph Ontario Veterinary College and her PhD in equine exercise physiology from the Swedish University of Agricultural Sciences. She is board certified in large animal internal medicine and veterinary sports medicine and rehabilitation.
The recipient of numerous honors, Valberg most recently was awarded the 2014 Richard Hartley Clinical Award from the British Equine Veterinary Association for her research that linked seasonal pasture myopathy to box elder tree seeds. In 2013, she was selected to deliver the annual American Association of Equine Practitioners Milne Lecture, which recognizes a lifetime of service with the potential to change the paradigms by which veterinarians and researchers understand the recipient's particular area of expertise. In 2012, Valberg was inducted into the Equine Research Hall of Fame. She has twice received the Pfizer Research Excellence Award, and in 1998, received the EquiSci International Award, an honor presented every four years to the individual whose work most significantly impacts equine exercise physiology research.
Valberg is widely published. She has mentored more than 60 graduate students, interns, residents, and post-doctoral students and is a recipient of numerous awards for teaching and mentorship.

Valberg also is an active horsewoman and currently training Cajun, a young Warmblood, for three-day eventing.
Schedule
Educational Presentation
8:30am – noon Morning Sessions: 
Will include a break for Visiting with Vendors
12:00 – 1:30 Lunch (Provided, from Shoup's Country Foods) / Business Meeting
1:30pm – 5pm Afternoon Sessions:
Will include a break for Visiting with Vendors
Topics
Clinical Approach to Muscle Diseases
Genetic Testing in Horses
Exertional Rhabdomyolysis: Causes and treatment
Type 2 polysaccharide storage myopathy and Myofibrillar Myopathy in Warmbloods
Shivers and other movement disorders
Disorders related to vitamin E